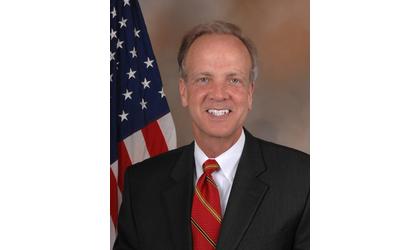 Senator Jerry Moran
(KNZA)--U.S. Senator Jerry Moran will visit Sabetha Thursday, February 21 as part of his Kansas Listening Tour.
The Kansas Republican will be speaking to the Sabetha Kiwanis Club at the Buzz Cafe from 12 noon to 12:30.
Moran will then hold a town hall meeting at the Cafe from 12:30 to 1:00, which is open to the public.
Area residents are encouraged to attend and share feedback with Moran on the critical issues facing Kansas and the nation.
According to a release from Moran's Office, the issues the senator focuses on and the work he does in Washington D.C., are largely based on the conversations he has with Kansans during these listening tour stops.