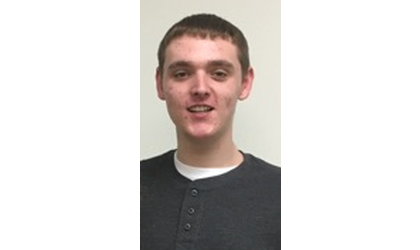 Travis Doughty/Credit: Leavenworth Co Sheriff's Office
(KAIR)--The body of a man discovered Tuesday morning on an isolated stretch of road in Leavenworth County has been identified.
The Leavenworth County Sheriff's Office, in a news release Friday, said the body is that of 23-year-old Travis Doughty, of Leavenworth.
The Sheriff's Office believes Doughty was murdered.
The release said Leavenworth residents and investigators are working to determine the circumstances leading to Doughty's death.
Anyone with information regarding the whereabouts of Doughty in the days before his death is urged to contact the Leavenworth County Sheriff's Office (913) 682-5724.