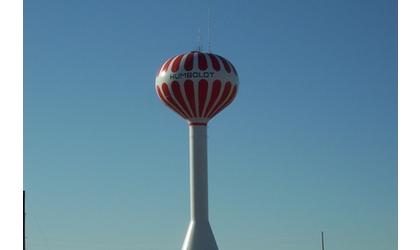 (KLZA)--A sufficient number of signatures have been gathered to force a recall election for Humboldt Ward I Council member, Dolores Martinez.
In letters dated April 29th, to Martinez, Humboldt Mayor Robert Mendenhall and City Council members, Richardson County Clerk Mary Eickhoff stated that after examination of the 81 signatures included on the recall petition, 78 were valid signatures of registered voters within Ward I in Humboldt. 56 valid signatures were required to force the recall election.
The Humboldt City Council is now charged with setting a date for a recall election not less than 30 days, nor more than 75 days after the notification of the official whose removal is sought.
Jamie Lynne Dorney filed the recall petition April 3. Dorney alleges Martinez has not acted in the best interest of the City of Humboldt and has acted unprofessionally and unethically toward city employees, other elected officials and residents during her time in office. In addition, Dorney said in the statement of reasons for starting the recall effort that Martinez has lost the trust of the community.
In her statement of defense, Martinez calls the accusations ambiguous and unverified.
If Martinez were to resign before the recall election is held, the Humboldt City Council may cancel the recall election. If the Council refuses to order a recall election withing the required time, the election may be ordered by the District Court.
Eickhoff also noted in the letter to the Mayor and Council the special election will be conducted by mail, pursuant to Nebraska State Statutes.
The cost of the recall effort will be paid by the City of Humboldt.