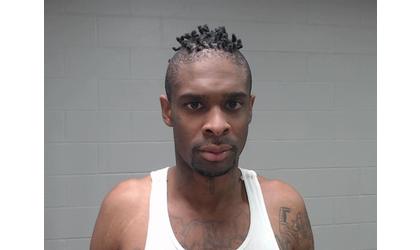 An arrest is made in connection with a May pursuit in Atchison County.
According to a release from Atchison County Sheriff Jack Laurie, 29-year-old Marcel Smith was arrested Tuesday on an Atchison County District Court Warrant charging him with flee and attempt to elude, reckless driving, possession of drug paraphernalia, possession of methamphetamine, possession of marijuana, driving while suspended, and transporting an open container.
The charges stem from an early morning May 16 pursuit that Laurie said began around 3:30 when deputies attempted to stop a car that was northbound on U.S. Highway 73 near 262nd Road in rural Atchison County.
The driver, identified through an investigation as Smith, allegedly refused to stop, leading to a pursuit that traveled into the City of Atchison, where Atchison Police joined the pursuit.
It ended in the 800 block of Laramie Street when Smith and another suspect fled on foot.
It's alleged that methamphetamine, drug paraphernalia, marijuana, and an open container were found inside the car.
Following his arrest, Smith, of Leavenworth, was booked into the Atchison County Jail.
His bond is set at $15,000.