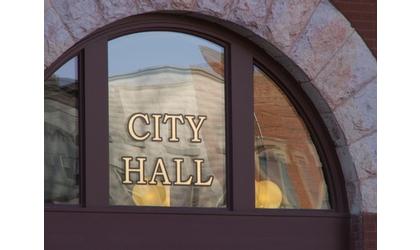 (KNZA)--The city of Hiawatha is considering mandatory curbside trash pickup.
The issue was brought up at Monday evening's City Commission meeting.
Mayor Bill Collins said a resident said he would like to see the city remove trash trucks from alley's if its not going to fix them. Collins said the city has enough trouble taking care of its streets without taking care of alley's too.
City Attorney Andy Delaney was directed to draft an ordinance for the Commission's consideration that would not only remove trash truck's from alley's but other heavy duty trucks as well.
The Commission has previously considered mandatory curbside trash pickup but taken no action.
Commissioner Toni Hull said a majority of residents already place their trash at the curb.
In other business, the Commission approved seeking bids for the replacement of an old clay tile sewer line in the 200 to 300 block of the north side of Cheyenne Street.
Wastewater Superintendent Dave Grimm said the line has had numerous backups, flooding basements.
The Commission also gave Police Chief John Defore approval to advertise for a full-time officer to fill a vacancy.