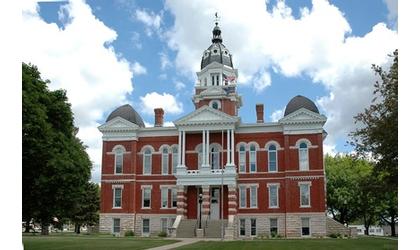 (KLZA)-- It's Fair Week in Johnson County.
The Fair will be held in Tecumseh beginning Thursday and continuing through Sunday. The Johnson County Ag and Mechanical Society sponsors the fair.
The 140th Annual Free Fair begins Thursday with various entries accepted starting at 8 in the morning and continuing through the evening.
Friday morning events begin with the swine show and horse show begin at 8. The poultry and rabbit show will begin at 11:30. The sheep show is at 3:30 and the Clover Kid Pet Show will begin at 5:30.
Saturday events begin with the goat show at 8; the bucket calf show is at 11 followed by the dairy cattle show at 11:30 and the beef cattle show at 12:30.
The Sunday schedule includes the 10:00 A.M. Horse show with both the trail and speed classes. The poultry show and rabbit show, showmanship will begin at noon. The Veterans and Grand Parade will begin at 6:00 P.M. The fair wraps up with the livestock premium show Sunday evening following the parade.
Sams Amusements will open Thursday through Saturday from 6 - 10 P.M. and Sunday from 1 – 5 P.M.