School board discusses busing concern
09/11/2019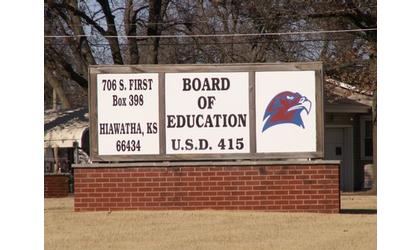 (KNZA)--The Hiawatha School Board discussed a patron busing concern when they met this week.
Superintendent Lonnie Moser said a patron who lives near the elementary school said she was concerned that the district allows teachers to drop their kids off at the elementary school in the morning for bus transport to the middle and high schools but the service isn't offered to other students.
Board member Dr. Pete Rosa' said the offer to transport the children of teachers was made several years ago because teachers are asked to be in their buildings at a much earlier time than when school starts. That creates an issue for the teachers who have students in the middle and high schools.
It was noted that any student can ride a shuttle bus in the afternoon that runs between the schools.
There was discussion about the ramifications of allowing additional drop-offs in the morning. Elementary School Principal Paul Carver said he would be concerned about supervision of the students and where to keep them to wait.
It was the consensus of the board to have the school administrators meet with Transportation Director Mary Clary to determine the feasibility of offering bus transport for students other than those of teacher's kids from the elementary to the middle and high schools.
© Many Signals Communcations
You will need to be logged in to leave a comment.
Please Login The posting of advertisements, profanity, or personal attacks is prohibited.
Click here to review our Terms of Use.