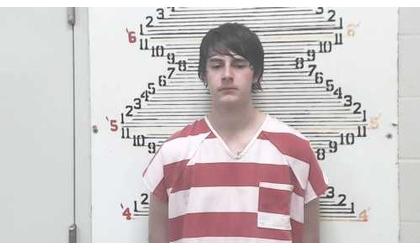 Michael Fetty/Photo credit: Brown Co Sheriff's Office
(KNZA)--A young Hiawatha man charged in connection with the burglary of a Hiawatha liquor store has waived his preliminary hearing.
Michael Fetty was bound over to Brown County District Court Wednesday on felony charges of burglary and criminal damage to property along with a misdemeanor count of theft.
Arraignment was set for October 28.
Fetty and co-defendant, Hiawatha resident Dalton Enke, are accused of breaking into Henry Retail Liquor located in the 12-hundred block of Oregon Street early May 23 and stealing liquor.
A preliminary hearing for Enke, who faces the same charges as Fetty, is set for October 22.
The pair remain free on bond.