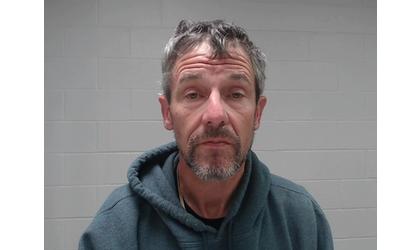 Jason Thomas/Credit: Atchison Co Sheriff's office
(KAIR)--A weekend traffic stop sent an Atchison man to jail on drug charges.
According to a report from Atchison County Sheriff Jack Laurie, 48-year-old Jason Thomas was arrested Sunday evening.
That followed a traffic stop in the 1100 block of Atchison's L Street for a traffic infraction.
According to the report, a vehicle search was conducted after a "positive indication of the odor of narcotics" was made by a Kansas Highway Patrol K-9 Unit.
Methamphetamine and multiple items of drug paraphernalia were allegedly located, and seized, during the investigation.
Thomas was taken into custody on charges of distribution of methamphetamine, possession of drug paraphernalia, and no drug tax stamp.
Following his arrest, Thomas was booked into the Atchison County Jail.
His bond is set at $30,000.