Grant funds could mean end of Atchison's mall
11/06/2019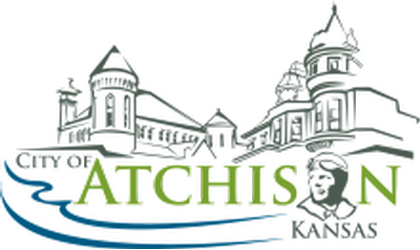 Credit: City of Atchison
(KAIR)--A more than $1 million grant awarded to the City of Atchison by the Kansas Department of Transportation could mean the removal of the majority of Atchison's downtown mall.
That's according to a news release issued by the City of Atchison, which says the grant funding is part of a redesign project "that could transform the retail experience in downtown Atchison."
The project, with an estimated price tag of $2 million, would open the 500 and 600 blocks of Commercial Street to vehicle traffic, while allowing storefront parking. The release says the redesign would maintain space for pedestrians and special events.
The $1.5 million KDOT grant would fund 75% of the expected cost, which City Manager Becky Berger, in the release, said would extend what she called "the successful streetscape redesign format" utilized in the 700 and 800 blocks of Commercial Street.
The grant is one of 22 awarded from nearly 100 applications throughout the state as part of KDOT's new Cost Share Program. There were $39 million in grants awarded. The awards were announced at a press conference Tuesday by Governor Laura Kelly.
Berger, who said the funds would keep Atchison taxpayers from footing the bill, commended the work of Republican State Representative Dr. John Eplee for the efforts he made "in calling attention to the importance of Atchison's application," which she said "undoubtedly helped to make [the] application successful."
Assistant City Manager Justin Pregont, who lead the grant writing effort, called the redesign, in the release, "a great catalyst for new investment in downtown Atchison."
The project now awaits City Commission approval.
If that's granted, the release said construction could begin as early as spring 2020.
© Many Signals Communcations
You will need to be logged in to leave a comment.
Please Login The posting of advertisements, profanity, or personal attacks is prohibited.
Click here to review our Terms of Use.