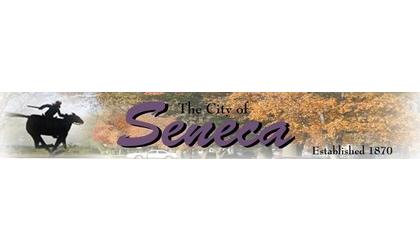 (KMZA)--The Seneca City Council at their November 6 meeting approved an ordinance annexing three small tracts of city-owned rural property into the city limits.
It includes the airport, the Maxwell Springs buffer area and the city's newest water wells.
The Nemaha County Commission voiced no opposition to the annexation.
An ordinance to extend the city's extraterritorial zoning jurisdiction was removed from the agenda because the city is still working on the legal description details.
The Seneca Planning Commission voted following a public hearing on October 17 to recommend the city extend its extraterritorial zoning jurisdiction from two miles to three miles around the city limits, which is the maximum allowed by state law.
The Council asked the Planning Commission to consider taking the step after hearing concerns about the possibility of wind turbines being located in areas that are seeking residential development.
In other business, city resident Dave Clements appeared before the Council to request a 30-day extension to remove his house located at 2nd and Castle Streets which was damaged by fire. The extension was granted.