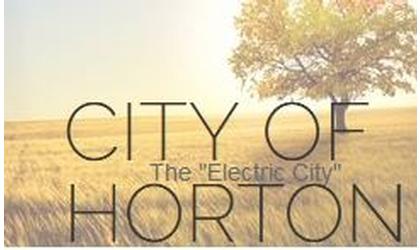 (KNZA)--The Brown County Commission has approved financial relief for the City of Horton's efforts to remove three unsafe structures in the downtown area.
That came during a November 27 meeting of the Brown County Commission.
According to Horton Mayor Bryan Stirton, the County has approved waiving the first $4,000 dollars in dumping fees at the Brown County landfill. Dump trucks are also planned to be made available to assist the City of Horton with the hauling effort.
Currently, the county charges $24 a ton for the disposal of construction and demolition material at the county landfill.
According to Stirton, the $4,000 waiver comes through funds originally earmarked by the County to help fund a grant to see Horton's Civic Center buildings placed on the historical site registry. Stirton told MSC News the price of that grant has decreased, allowing the County to use those funds for the dumping relief. Additional fees will be at the regular rate. Stirton said the City of Horton is "grateful that the County has once again stepped up and helped [the City] in the time of need." The use of the landfill for the construction and demolition material comes as the City of Horton plans to demolish three unsafe structure's in the city's downtown.
The City has accepted a bid of $81,000 from Magnet Demolition Inc., of St. Joseph, Missouri, to demolish the buildings.