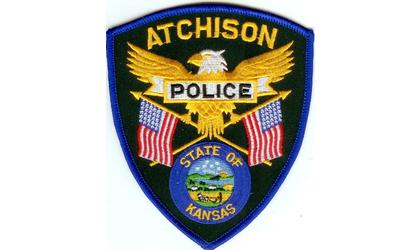 (KAIR)--Two teenagers are in custody, and police are searching for a third, following a November armed attack, and burglary, at an Atchison residence.
Atchison Police Chief Mike Wilson told MSC News it happened in the 1200 block of North 4th Street. "Shortly after 10PM on November 22, three young men forced their way into an occupied apartment after the 19 year old female victim opened the door. Once inside one of the suspects struck the victim in the face with a handgun and struck her in the stomach with his fist. The three demanded money from her. After getting a small amount of cash from her, as well as taking keys and a cell phone from the apartment, the three fled out a window of the second story apartment after hearing someone knocking on the victim's door. They disappeared into the darkness."
After the teens escaped, the victim sought help, and that lead to a police investigation. "The victim a short time later, went to a neighbor's residence [and] police officers were called, spoke to the victim, and began an investigation," Wilson said.
Wilson said two 16-year-old boys that investigators believe were involved were located Tuesday and taken into custody.
They face charges for aggravated robbery, aggravated burglary, and criminal restraint.
Following their arrests, they were transported to a juvenile detention facility.
Police are continuing to search for the whereabouts of the third teen.
Wilson said the victim knew the alleged attackers, who had tried to conceal their identities by covering their faces with bandanas at the time of the alleged attack.
The victim was not seriously hurt.