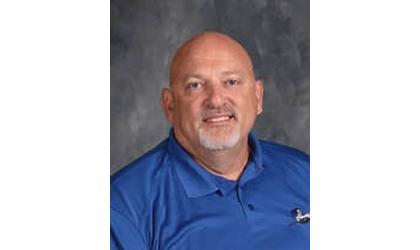 David Losey/Credit:USD 430
(KNZA)--A new Horton High School head football coach has been hired.
Following an executive session Monday evening, the USD 430 Board of Education approved the hiring of David Losey for the position.
Losey is currently a special education teacher at the Everest Middle School.
He previously worked in the Riverside school district where he served as head boys basketball coach and helped coach the Riverside football team.
Losey replaces Mark Friess who coached the Horton chargers the past two seasons. The Board accepted his resignation last month.
In other business, the Board approved a three-year lease agreement with Hillyard for the purchase of a new cleaning equipment at a cost not to exceed $30,000. District Maintenance Director Austin Lovelady said the new equipment will help with the time the custodians spend on specific areas.
Superintendent Jason Cline thanked outgoing board members Jason Smith and Richard Lovelady for their service. Both their terms will end next month. Smith has served on the board for 8 years and Lovelady for 4 years.