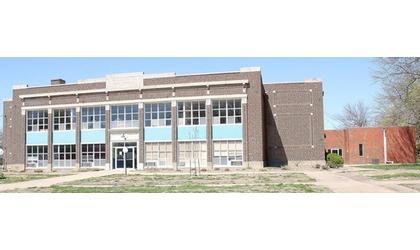 Sabetha Midtown Building
(KNZA)--Sabetha's 97-year-old Midtown Building will be torn down.
The Sabetha City Commission took the action Monday evening on a 3-2 vote after several months of discussion on the issue.
Commissioners Nick Aberle and Julie Burenheide cast the dissenting votes.
On the same 3-2 -vote, the Commission accepted the low bid submitted by Herrmann Earth Moving, of Sabetha, in the amount of $144,900 to demolish the building. It was among three bids received.
The Commission then voted unanimously to leave the Midtown gym open until demolition begins.
The Commission had originally voted last October to demolish the building. However, they started reconsidering it after hearing from residents and held a hearing in January to receive public input.