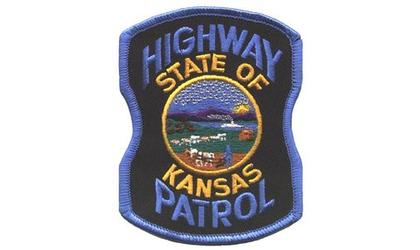 Kansas Highway Patrol
(KMZA)--A single vehicle Nemaha County, Kansas crash sent a Falls City man to the hospital.
The Kansas Highway Patrol reports it happened shortly before 12:30 Saturday morning at U.S. Highway 75 and 208th Road.
According to the report, 40-year-old Scott Delome was eastbound on 208th Road when his Honda Civic left the roadway, ran a stop sign in full skid, crossing the highway to the east, and struck a guardrail. According to KHP, after striking the guardrail, Delome drove away, traveling northbound on the highway until stopping at 206th Road.
Delome was transported for treatment at Topeka's Stormont Vail, suffering what the KHP identified as a suspected serious injury.
According to the report, Delome was not wearing a seatbelt at the time of the wreck.