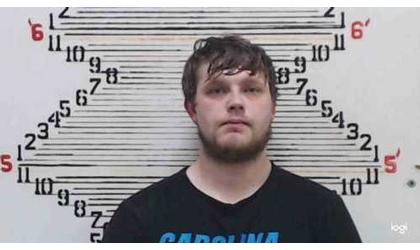 Christopher Moore ( Credit: Brown Co Sheriff's Office)
(KNZA)--The execution of a search warrant leads to the arrest of a Hiawatha man on drug charges.
According to a release from Hiawatha Police John Defore, officers served a search warrant at 400 Iowa Street Friday afternoon after a lengthy investigation.
Arrested at the scene was 28-year-old Christopher Moore.
Moore was arrested for possession of suspected illegal drugs and drug paraphernalia.
He was booked into the Brown County Jail, but later released on bond.
Defore said the investigation is ongoing.