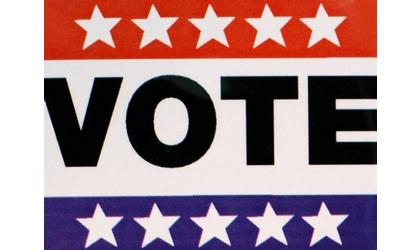 (KAIR)--The Atchison County Attorney has filed to retain the seat she was first appointed to in 2018.
Sherri Becker filed as a Republican Monday, the deadline to do so. She has no opposition.
Becker was appointed to the position in November, 2018, selected by the Atchison County Republican Central Committee to fill the vacancy created by the resignation of former County Attorney Jerry Kuckelman, who was selected to serve as a 1st District Court Judge.
Candidates for other key, Atchison County races filed prior to Monday, including two Republicans seeking the seat of County Sheriff, incumbent Jack Laurie and former Deputy Adam Potts. Former Atchison County Sheriff John Calhoon is seeking the position as a Democrat.
Bill Pohl looks to hold onto his position as 3rd District Atchison County Commissioner, challenged by Republican Casey Quinn and Democrat Duane Boldridge.
2nd District County Commissioner, Republican Eric Noll, is running unopposed, as are Atchison County Clerk Michelle Phillips and Register of Deeds Shelley Campbell, both Republicans.
The Atchison County Primary Election, to narrow the field of candidates in contested party races, will be August 4, followed by the General Election November 3.