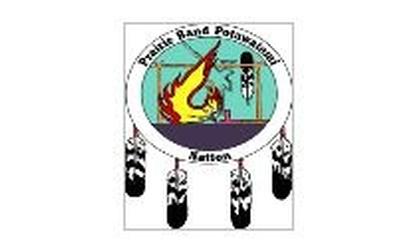 (KAIR)--The Prairie Band Potawatomi Nation is reporting the first confirmed positive case of COVID-19 on the Tribe's reservation, located near Mayetta, in Jackson County.
According to a release from the Tribe, testing, leading to the positive result, was conducted at the Prairie Band Health Center.
No information regarding the person is being made public in order to, as the release states, "protect the privacy of the individual."
The health center is working with the Jackson County Health Department to identify potential contacts of the person who may have been exposed.
Saying "it was only a matter of time," Joseph Rupnick, Prairie Band Potawatomi Nation Chairman, in the release, put out the call for residents to continue practicing social distancing and to wear masks.
The Prairie Band Potawatomi Nation government is in the third phase of re-opening, with all tribal government employees reporting to work, and most buildings opened to the public, as of Monday.
The release notes that "all employees, vendors and guests are required to have their temperature taken prior to entering a building and are expected to wear a mask and maintain social distancing."
The Jackson County Health Department on Tuesday reported 102 positive cases of COVID-19, with 66 of those individuals now recovered and are no longer in isolation.