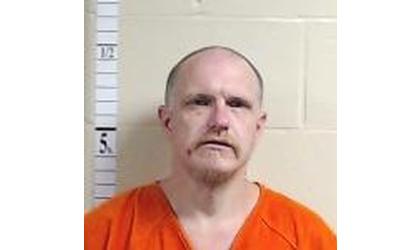 (KLZA)-- A Dawson man is facing felony and misdemeanor charges in Richardson County following his arrest Monday evening by the Falls City Police Department.
Shortly before 11:00 P.M. the Falls City Police department received notice that a pickup truck was chasing after a car headed toward Falls City on Highway 8, and had allegedly run the car off the road at one point.
Officers headed west out of Falls City and observed a car turn into the driveway of the Richardson County Law Enforcement Center on the west edge of Falls City while a pickup matching the description received by officers continued east into Falls City.
An officer attempted to execute a stop of the pickup for a broken tail light. The pickup continued into the city limits, turned off the highway and was found parked. The driver was observed getting out of the pickup and began walking away when the officer detained him.
During a search of the pickup, officers allege finding a digital scale, several syringes, a glass pipe and three small bags containing a powdery white substance believed to have been methamphetamine.
45-year-old Brian Mackey was arrested on two counts of terroristic threats, willful reckless driving, driving while license revoked, domestic assault, criminal mischief, child abuse, third degree assault and use of a weapon to commit a felony.
Mackey was placed in the Richardson County Jail. During his first appearance in County Court cash bond was set at $2,500 with arraignment scheduled for June 22.