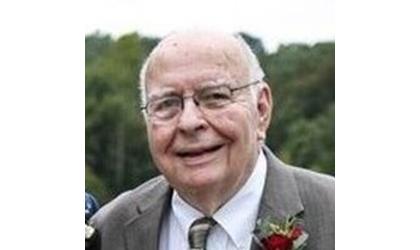 John Means ( Credit: Harman-Rohde Funeral Home)
(KNZA)--A former longtime Hiawatha banker has died.
John Means, of St. Joseph, Missouri, formerly of Hiawatha, died Monday. He was 89.
Means began his banking career as an agricultural representative for Citizen's State Bank and Trust, in Hiawatha. He then served as Executive Vice President of Citizen's State Bank and Trust in Manhattan, before returning to Hiawatha's Citizen's State Bank, where he served as President and then Chairman of the Board until his retirement after more than 50 years in the banking industry.
Means also served as a Brown County Commissioner.
He was a co-founder of the First State Bank of Elwood/Pony Express Community Bank in Elwood and St. Joseph.
A private family graveside service will be held at a later date.
Among survivors are his wife, Barbara, and three children.