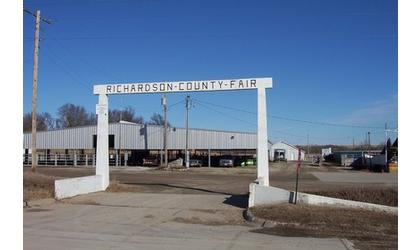 (KLZA)--The Richardson County 4-H / FFA Junior Fair is scheduled to begin Sunday, July 19 and continue through Sunday the 26. However, it will not be open to the public.
Due to the coronavirus, many modifications have been made to the 2020 fair to help meet the health and safety guidelines set forth by the Centers for Disease Control, state, local health departments and the University.
All livestock shows as well as static exhibits will be livestreamed through the Nebraska Extension – Richardson County Facebook page.
The livestock and static support auctions will also be done as silent online auctions through Speckmann Realty & Auction Service in Tecumseh. You can link to the site at www.speckmannrealtyandacution.com/.
A catalog of exhibits will be available Monday, June 20. Bidding for the auction will open Sunday afternoon, July 26 at 5 and will close on Monday, July 27 at noon.
For more information you may contact the Richardson County Extension Office at 402-245-4324.
The schedule for the events includes:
Monday, July 20
9:00 a.m. Horse Show
6:00 p.m. Sheep Show
Tuesday, July 21
No shows for viewing
Wednesday, July 22
10:00 a.m. Poultry Show
6:00 p.m. Meat Goat Show
Thursday, July 23
10:00 a.m. Rabbit Show
Friday, July 24
1:00 p.m. Beef Show
Saturday, July 25
10:00 a.m. Dairy Cattle Show
4:00 p.m. Dairy Goat Show
Sunday, July 26
1:00 p.m. Swine Show
5:00 p.m. Online Support Auction bidding opens
Monday, July 27
12:00 p.m. Online Support Auction bidding closes.