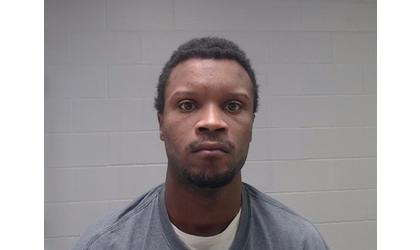 Darius Fleming ( Credit: Atchison Co Sheriff's Office)
(KAIR)--An Atchison man has been arrested in theft of a vehicle in June.
According to a report from Atchison Police Chief Mike Wilson, 25-year-old Darius Fleming was arrested Tuesday on a District Court warrant.
Fleming is accused of stealing a 1992 Lincoln Continental from the 700 block of M Street in Atchison on June 17.
The vehicle was recovered by the St. Joseph, Missouri Police Department on June 18.
An investigation led to a felony theft charge being filed against Fleming in Atchison County District Court.
He was transported from the Buchanan County, Missouri Jail to the Atchison County Jail Tuesday.
Fleming remains held on a $10,000 bond.