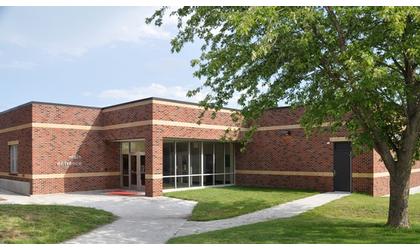 Wetmore Academic Center
(KMZA)--In-person classes will resume for Pre-K-8th grade students at the Wetmore Academic Center on Monday, but high school students will continue to be remote learners through September 25.
Prairie Hills USD 113 Superintendent Todd Evans made the announcement in a release Friday.
Evans said they plan on having face-to-face instruction for all students ( not under quarantine) starting September 28.
In addition to the cleaning and disinfecting conducted by the district's custodial staff, Evans said a contractor has been hired to disinfect the school on Sunday. He sid they are taking the additional precaution to help ensure the safety of their students and staff.
Wetmore students moved to remote learning Thursday and Friday after two students and an adult employee at the school tested positive for COVID-19.