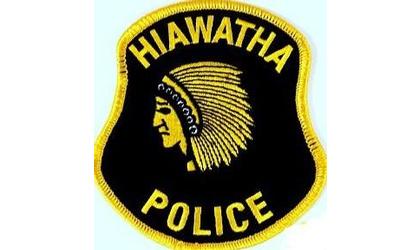 (KNZA)-- Local authorities are warning of a suspicious person impersonating a health official and approaching residents at their home.
Hiawatha Police Chief John Defore said an unknown male, impersonating a Brown County Health Department official, went to two Hiawatha residences Tuesday, telling the resident they had been exposed to COVID-19 and requesting they go with him to get tested.
Defore said in both cases the man was turned away and left the area.
He said the first incident occurred at a residence in the 400 block of Oregon Street between 3 and 4 p.m. tand the second incident at a residence in the 100 block of Apache Street shortly before 10:15 p.m.
The unknown white male was described as standing about five feet, six inches tall with a crew cut style haircut and brown eyes. He was wearing a mask with possible facial hair stubble, a green Polo T-shirt and Khaki pants.
The Brown County Health Department reminds residents that staff from their office will never come to your door to notify you of having been a contact, or to request that you come with them to be tested.
They will always call you on the phone and identify themselves.
The health department says if anyone comes to your door requesting this, do not go with them, and notify local law enforcement immediately.