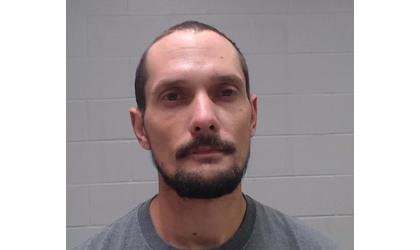 Joseph Dyer ( Atchison Co Sheriff's Office)
(KAIR)--An Atchison County inmate, who walked away from a work detail in July, is back behind bars.
Atchison County Sheriff Jack Laurie said 35-year-old Joseph Dyer, of Atchison, was located Thursday morning in the 13-hundred block of Kansas Avenue in Atchison, where he was arrested for escape from custody.
Laurie said Dyer fled from the minimum-security work release area of the Atchison County Jail on July 20 while serving a sentence. He was working in the jail's kitchen when the incident occurred.
Dyer remains in the Atchison County Jail, held on a $5,000 surety bond.