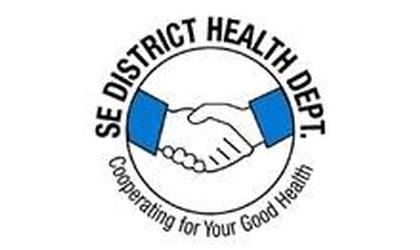 (KLZA)-- The Southeast District Health Department reports the number of COVID-19 cases withing the five-county service area continues to climb.
The latest report shows 623 positive COVID-19 tests in the region since the pandemic began For the week ending Friday, October 16, there were 40 new cases in Otoe County, bringing the total to 255. There were 15 new cases in Richardson County putting the overall count at 93. Nemaha County, Nebraska had 13 new cases and a total of 70, Johnson County had 10 new cases and 83 total. Pawnee County had three positive tests in the past week bringing the total to 22.
Three deaths have been attributed to COVID-19 in the five-county area. There have been 278 new cases confirmed in the past 30 days.
Only 4.3 percent of those testing positive have required hospitalization. 57.8 percent of the cases are from community spread and 37.1 percent are from direct contact with individuals.
Of the 93 cases in Richardson County, 41 are active with 52 having recovered. There have been two COVID-19 deaths in Richardson County.
21 percent of those testing positive in the region are 20-29 years of age. 18.3 percent are between 10 and 19. 16.1 percent are ages 50 – 59.