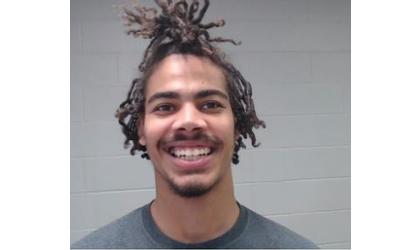 Jesse Roper-Kelley ( Credit: Atchison Co Sheriff's Office)
(KAIR)--An Atchison teen has been arrested in connection with the theft of a vehicle.
According to a report from Atchison Police Chief Mike Wilson, 18-year-old Jesse Roper-Kelley, was arrested Friday on a District Court warrant for burglary of a motor vehicle and theft of a vehicle.
Roper-Kelley is accused of stealing a 2007 Chevy Tahoe from the 100 block of South Third Street in Atchison early Thursday morning.
The vehicle was recovered in Nemaha County several hours later and Roper-Kelley was taken into custody.
He remains in the Atchison County Jail, held on a $10,000 surety bond.