Atchison pursuit sends woman to jail
11/23/2020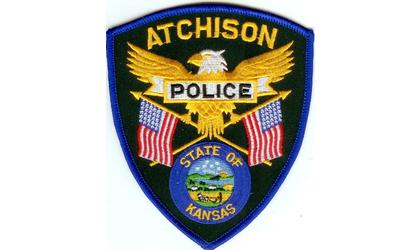 (KAIR)--A Saint Joseph, Missouri woman is accused of being behind the wheel of a car that fled from Atchison Police late last week.
According to a report from Atchison Police Chief Mike Wilson, the traffic stop was attempted around 7:30 Friday evening, in the area of 10th and Kansas Avenue, in Atchison.
According to Wilson, the vehicle did not stop, with the driver allegedly attempting to flee by crossing the Amelia Earhart Memorial Bridge, into Missouri.
Instead, Wilson said the vehicle was forced to stop, just east of Atchison on the bridge, due to the use of stop sticks by police when the vehicle was making it's way to the bridge, eastbound on U.S. Highway 59.
Arrested by Buchanan County, Missouri Sheriff's Deputies was 22-year-old Jeri Samuel, who authorities say had two passengers, aged 14 and 17, at the time of the alleged pursuit.
She faces Atchison charges, including fleeing and attempting to elude, possession of methamphetamine and marijuana, endangering a child, due to the teen passengers, reckless driving, and other traffic violations.
Following her arrest, Samuel was booked into the Buchanan County Jail.
© Many Signals Communcations
You will need to be logged in to leave a comment.
Please Login The posting of advertisements, profanity, or personal attacks is prohibited.
Click here to review our Terms of Use.