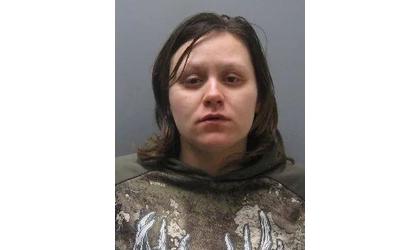 Taylor Stoughton (Credit: Buchanan Co Sheriff)
(KAIR)--Charges are filed in connection with a body found inside a duffel bag near Faucett, Missouri, just over one year ago.
Identified as 21-year-old Ariel Starcher, of Independence, Missouri, the Buchanan County Prosecutor has filed a second-degree murder charge in connection with her death.
KQ2-TV reports that a criminal complaint reveals that 22-year-old Taylor Stoughton faces the charge, with Stoughton and an accomplice, identified as Marcus Brooks, suffocating Starcher at a Kansas City motel in February, 2020.
Alive at the time she was stuffed into the duffle bag, investigators say they believe Starcher likely died sometime during the ride from Kansas City to Faucett.
The duffle bag was discovered in a roadside ditch February 18, 2020.
Charges have not yet been filed against Brooks, who is in custody, but the case remains under review.