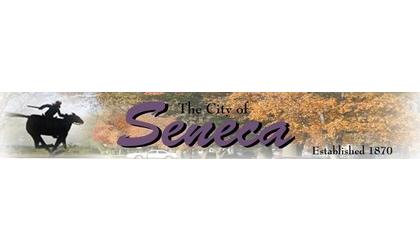 (KMZA)--The extremely cold temperatures felt across the region in recent weeks means an extremely high energy bill for the City of Seneca; and, because of the high price tag, the City is delaying payment until a detailed explanation is available.
According to a release from the City of Seneca, energy is purchased from the non-profit, membership owned Kansas Municipal Energy Agency, with the City's baseload contracted at set prices. However, any additional power needed to cover load demands is purchased from the market, a system that, the release says, "has served the municipality well historically." However, the extremely volatile market, due to mid-February's frigid temperatures, means the increased cost for the City.
According to the release, payment on that bill, for the month of February, is being delayed in full "until complete information about the pricing situation and how the bill was calculated is made available."
The release also notes that the rolling blackouts Seneca experienced on February 16 were beyond the City's control, with Seneca having received no notification immediately prior to the loss of power, and received no definite information on the duration of the blackout.