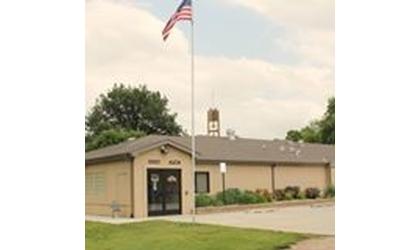 (KLZA)-- Falls City Council members voted Monday night to make a "No Parking" area on the south side of 26th Street from Harlan Street to east to the alley between Harlan and Lane Streets.
Ward I Council member Don Ferguson brought the proposal before the Council noting that during daytime hours there is a liquor store and the entrance to Ace Hardware being congested due to vehicles parking there.
During the discussion, City Administrator Gary Jorn said that since a no parking designation was approved on 13th Street from Harlan to Lane earlier this spring, he has been making arrangements to have a city-wide traffic study to help determine where STOP signs and restricted parking areas may be needed as well as taking a look at the Emergency Routes.
Council member Mitch Merz has been in favor of a parking study for quite a while suggested that no more "no parking" areas be designated until after the study has been completed.
In other business the Council gave favorable comment to a liquor license application for Zechariah Bragg for The Den.
Blocking off Barada street from 8:00 a.m. - 6:00 p.m. on April 16, 17 and 18 near the Fire Hall was approved so Falls City Volunteer Fire Fighters can receive training on the recently purchased ladder truck.