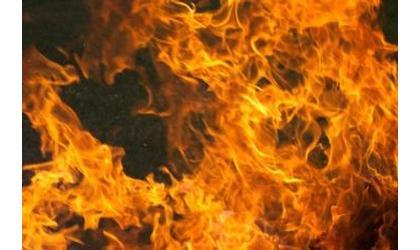 (KLZA)-- A preliminary investigation by the Nebraska State Fire Marshall's Office has determined that an early Thursday morning Gage County fire claiming the life of a child and injuring four other people was accidental.
Upon arrival, firefighters found a house engulfed in flames and multiple injured parties.
An adult male was transported to CHI Health St. Elizabeth Burn Center in Lincoln with life-threatening injuries. An adult female and two children were transported to Beatrice Community Hospital with non-life threatening injuries. One child was found deceased a bedroom of the house. The Gage County Attorney has requested an autopsy.
At approximately 3:58 Thursday morning, the Blue Springs Volunteer Fire Department responded to the report of a house fire at 213 W Cherry Street. Also responding to the fire call were the Wymore Volunteer Fire Department, Wymore Rescue, Beatrice Fire and Rescue, Gage County Sheriff's Office, Gage County Attorney and the Nebraska State Fire Marshal.
The names of the victims have not been released. The investigation into the fire is ongoing.