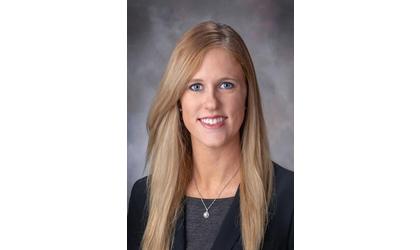 (KLZA)-- Nebraska First District State Senator Julie Slama from Peru attended an event in Falls City Saturday honoring Richardson County Sheriff Rick Hardesty.
During the visit Senator Slama talked about her frustration with some State Senators not willing to allow debate on property tax cuts. She noted that 20 State Senators who did not vote to end a fillibuster that blocked debate on structural property tax.
Slama also discussed efforts to make Nebraska and individual counties sanctuaries for the Second Amendment giving citizens the right to keep and bear arms.
She said she supports the effort on the county and state level, and called executive orders implemented by the Biden administration very unconstitutional concerning citizens rights concerning guns. She says she is excited to see the sanctuary movement take off in the state.
Slama represents District 1 in the Nebraska Legislature having been elected to the position this past November. She was originally appointed in 2019 to replace Dan Watermeier when he was elected to the Nebraska Public Service Commission.