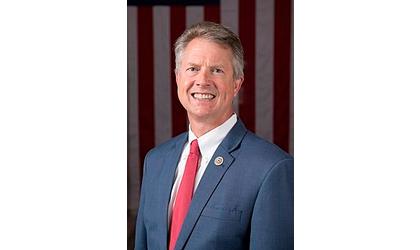 U.S. Senator Roger Marshall (KS-R)
(KAIR)--United States Senator Roger Marshall is coming to the local area this weekend.
According to a release from the Kansas Republican, a Town Hall session will be held Saturday morning in Hiawatha, with the public invited to engage with the Senator on issues of the federal government.
Marshall, in the release, said he looks forward to the opportunity, and values being able to hear directly from Kansans so that he can take their stories and concerns with him when returning to Washington D.C.
The town hall will begin at 10:00 Saturday morning at the Morrill Public Library, located at 421 Oregon Street, in Hiawatha.