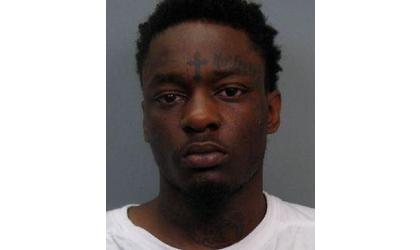 Te'Avion Hawkins ( Credit: Buchanan Co Sheriff's Office)
(ST. JOSEPH, Mo. (AP) — A third man has been sentenced for his role in a drive-by shooting that killed a 2-year-old St. Joseph girl.
The St. Joseph News press reports Te'Avion Hawkins pleaded guilty Wednesday to second-degree murder in the Aug. 9 death of Raelynn Craig. He was sentenced to 10 years in prison.
Police say Hawkins was driving a vehicle when shots were fired at another vehicle, hitting Raelynn Craig who died from her injuries. Two adults in the car with the child were injured.
As part of the plea deal, Hawkins was given a shorter sentence because he helped identify his two co-conspirators.
One co-defendant, Caimon Stillman, was sentenced to 24 years in prison and another, Marcain Kimbrough-Ballard, was sentenced to 26 years.
Hawkins was also sentenced to four years for unlawful use of a weapon for a previous incident involving a gun.