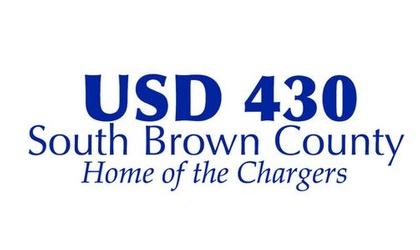 (KNZA)--The South Brown County USD 430 Board of Education has voted to put a $7 million bond issue on the ballot to help cover the district's bigger capital outlay projects.
The board took the action in their regular meeting Monday evening following a lengthy discussion and after motions to place multiple questions on the ballot failed twice after ending in a 3-3 tie vote.
They included a question to replace the district's track and another to build an additional building behind the elementary school to be used as an extra curricular center with additional classrooms to hold pre-school and a day care facility.
Superintendent Jason Cline told MSC News they are still in the processing of working through all the details, but are aiming for the bond issue to placed on the November 2 general election ballot.
Cline said the majority of the $7 million bond issue would cover new windows, doors, outside restoration and updating of the HVAC units at all three buildings. In addition, he said part of the bond would cover some concrete repairs across the district and a roof replacement at the elementary School.
Cline said the last bond issue was approved in USD 430 in 1998 and was paid off in 2017.
With the last bond issue being over 20 plus years ago, Cline said they are in need of some additional support in helping to assure their buildings last another 20 years.