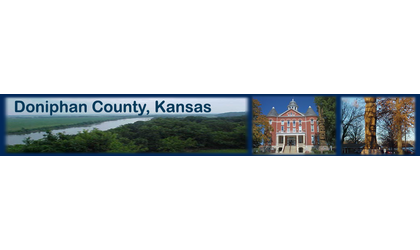 (KNZA)--Security upgrades are being sought at the Doniphan County Law Enforcement Center.
Sheriff Chad Clary presented the Doniphan County Commission on Monday with a proposal from INA Alert, of Ellinwood, to install a new camera recording system and replace the door locking system at a total cost of just over $97,000.
Clary said the current system is 13-years-old and outdated.
The Commission took no action pending review of the proposal.
In other business, Emergency Mangement Coordinator Julie Meng presented the Commission with bids for replacement of the ADA accessible lift on the south side of the Doniphan County Courthouse.
On the recommendation of Meng, the Commission accepted the best bid from Access Elevator and Lifts in the amount of $18,250.
It was among two bids received.
And County Appraiser Danielle Kiefer presented the Commission with a letter on behalf of Deputy Appraiser Brian Maupin, announcing his retirement resignation effective July 20.
The Commission accepted the resignation with regret, and approved advertising to fill the vacancy.