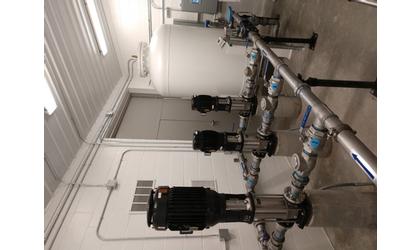 (KLZA)-- Representatives of Richardson County Rural Water District #2 met with Richardson County Commissioners Tuesday, inquiring about funding Richardson County received through the America Rescue Plan Act.
The Rural Water District is working on a project to provide water services to rural residents in the northeast portion of Richardson County
Due to COVID this past year, the construction of the project has slowed and now they are discovering that pipe is not available and if it is available, the price has become so inflated it is pushing costs above the project budget.
The engineer for the project indicated to the Rural Water District that ARPA
funds were available to counties and these funds could be utilized for water, sewer and utility improvements.
Commissioners told RWD representatives Gayle Swisegood, Dean Stevens and Paul Benitz that more information on the specific use of the ARPA funds will be received from the State in the next month and that their project would be given strong consideration for the funding that is received.