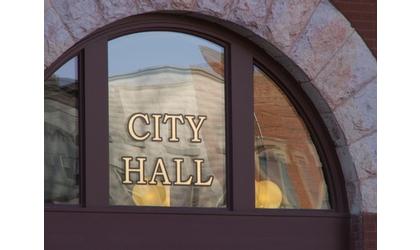 (KNZA)--Just weeks after a Hiawatha resident addressed the Hiawatha City Commission about issues with the sales tax streets improvement project, another resident appeared before the Commission Monday evening to voice his concerns as well.
Richard Tesoriero, who has more than 30 years of construction experience, said he was asked to get involved more than a year when some of things on the project weren't going smoothly, and was coming before the commission now because the projected closeout of the project is targeted for September.
He discussed his concerns with the way the project has been run and quality of the project.
Tesoriero said he observed areas where only 6 ¼-inches of concrete was poured instead of the 8 inches called for in the plans and bid specs. He also cited issues with the re-seeding of grass along the streets and methods used by the contractor that he believes are likely to cause long-term problems with the streets.
He urged the Commission not to close out the project and make final payment to the contractor until the issues are addressed.
Mayor Bill Collins said there won't be any close out until the Commission is completely satisfied. He offered to meet with Tesoriero to discuss his concerns.