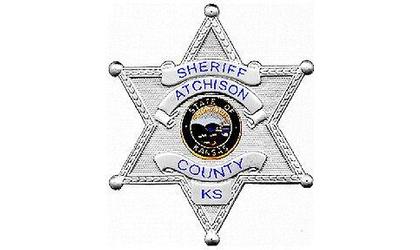 (KAIR)--The theft of a truck, damage to two unrelated vehicles, and damage to Atchison County school district property are all under investigation by the Atchison County Sheriff's Office.
According to a release from Atchison County Sheriff Jack Laurie, "a representative of USD 377 reported Criminal Damage to Property located at 1018 Tiger Road, which is a house owned by the U.S.D. 377 School District" early Saturday evening.
According to Laurie, "an exterior door had been damaged along with a window," with the cost estimated at $750.
Late Saturday morning, the Sheriff's Office received a report that "a flatbed truck was stolen from 305 Seabury Street" in Effingham. The 1975 GMC was later located on T Road, near 134th Road, in Jackson County. Laurie says the investigation is continuing.
On Sunday, an Effingham resident reported that two of his vehicles had been damaged, with scratches found that had not, according to the owner, been there the night before.
Laurie says that investigation is also ongoing, with the damage estimated at $500.
Anyone with information related to any of the crimes should contact the Sheriff's Office at 913-804-6080.