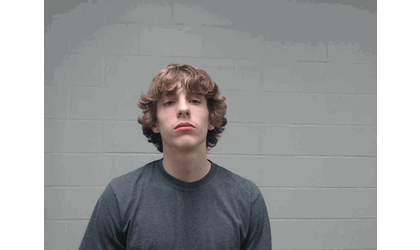 Blayne Williams (Credit: Atchison Co Sheriff's Office)
(KAIR)--An Atchison man, accused of pistol whipping a woman, is facing charges related to the alleged attack.
According to a release from Atchison Police Chief Mike Wilson, 18-year-old Blayne Williams was arrested Tuesday after officers were called to investigate "a disturbance that had occurred in the 500 block of North 9th" Street involving a group of teenagers.
An 18-year-old woman told responding officers "that during the disturbance, [Williams] struck her in the head with his fists and a handgun."
The woman was examined at the scene by Atchison County EMS, but was not transported for further treatment of her injuries.
Police located and arrested Williams on charges of aggravated battery and battery. He was booked into the Atchison County Jail.