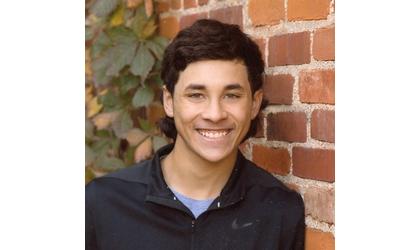 Lawson Schmelzle ( Credit: Lauer Funeral Home)
(KMZA)--A Seneca teenager was killed in a two-vehicle collision Monday morning on a Nemaha County road.
The Nemaha County Sheriff's office said killed in the wreck on Q Road, south of 112th Road, was Lawson Schmelzle.
The Sheriff's Office said Schmelzle was northbound when his pickup truck went left of center and struck the rear axle of a southbound semi-truck driven by 32-year-old Craig Nolte, of Seneca. His pickup truck then went off roadway and overturned.
Schmelzle was pronounced dead at the scene.
Nolte was not hurt.
The wreck was reported shortly before 10:30 Monday morning.
Schmelzle was a junior at Nemaha Central High School.
Mass of Christian Burial for Schmelzle will be Saturday morning at 10:00 at St. Mary's Catholic Church, in St. Benedict.
Among survivors are his parents, Norman and Zena Schmelzle, and three siblings.