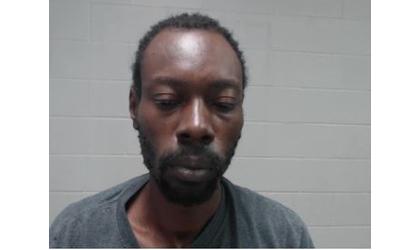 Delvin Debnam ( Credit: Atchison Co Sheriff's Office )
Formal charges are filed against an Atchison man who police say attempted to set a house on fire during a disturbance last weekend.
A release from Atchison Police Chief Mike Wilson says 34-year-old Delvin Debnam is charged with attempted aggravated arson.
The charge, filed by the Atchison County Attorney's Office, follows Debnam's arrest last Saturday evening after police were called to a residence in the 1500 block of Atchison's Commercial Street to, according to the release, "investigate a report of a man trying to set a house on fire."
When they arrived at the residence, police located Debnam, while other officers located a 38-year-old woman who had left the home.
According to Wilson, "it was determined that a disturbance had occurred at the residence between Debnam and the [woman], who both reside at the residence, and during the disturbance [Debnam] threatened to burn the house down."
Wilson further explains, in the release, that "although there was no active fire found at the house, the investigation determined that Debnam had attempted several times to start a fire in the house."
Debnam was arrested and booked into the Atchison County Jail, with the attempted aggravated arson charge filed this week.
Debnam remains in custody at the Atchison County Jail. His bond is set at $50,000.