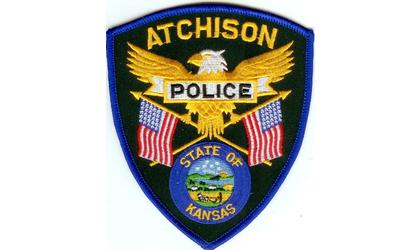 (KAIR)--An Atchison man is accused of firing a firearm in the backyard of an Atchison residence following a disturbance.
According to a release from Atchison Police Chief Mike Wilson, 35-year-old Kevin Love, last week, was issued a notice to appear in court for unlawful discharge of a firearm in the 600 block of North 2nd Street.
Wilson told MSC News, Atchison Police Officers were called to the 600 block of North 2nd Street, around 9:00 Thursday morning, "to investigated a subject with a gun in the backyard of a residence."
When they arrived, "officers learned there had been a disturbance at the residence," and a man, identified as Love, "walked out of the residence to the backyard where he fired one round into the ground with a handgun." Love, who had left the area, was located a short time later by officers. A handgun, allegedly used by Love, was recovered and seized by officers.
According to Wilson, a case file relating to the disturbance has been forwarded to the Atchison County Attorney's Office for review.