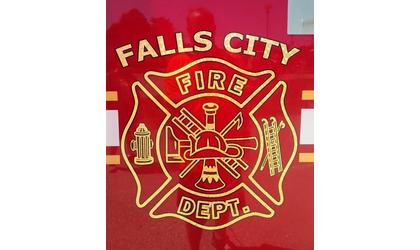 (KLZA)-- Falls City Council members voted to accept an Assistance to Firefighters Grant from the Department of Homeland Security when they met Monday night.
Public Information Officer Jon McQueen informed City Council members of the $133,679 grant which will require a five-percent local match amounting to $6,684 making the total funding to $140,363.
Also included in the award is $1,500 to cover some of the city cost for hiring a grant writer. Former Council member Lucas Froeschl did the leg work to find the company the city agreed to hire at a cost of $3-thousand. Information for the grant application was provided by McQueen and Former City Administrator Gary Jorn.
The grant funds will be used to purchase 10 complete new air packs with facepiece and two, composite light weight air cylinders per unit, along with with a fixed air compressor/ cascade fill station for filling the air cylinders at the Fire Station.
The grant funds will allow the Fire Department to upgrade two fire trucks with the new air packs and increase the amount of time firefighters can work with the lighter weight composite cylinders. Some of the current air packs were purchased in 1999 and before.
McQueen says the upgrades will be a huge step forward, and thanked Mayor Shawna Bindle and the council members for seeing the needs and supporting the Falls City Volunteer Fire Department.
The grant process started in February, 2020 with the final draft submitted in February 2021. Nine departments across Nebraska have received grant wards totaling just over $1.6 million so far.