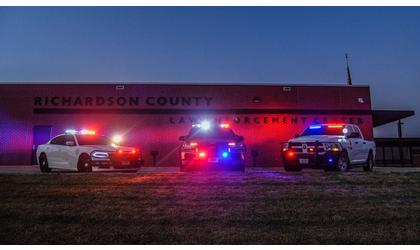 (KLZA)-- Richardson County Commissioners met with Sheriff Rick Hardesty, Chief Deputy Roland Merwin and Deputy Joshua Townsend on Tuesday.
Deputy Townsend requested permission from the Board to utilize his personal drug dog with the Sheriff's Department. The County currently has a K-9 unit on duty.
The Board directed the Sheriff and Deputy Townsend to review this idea with County Attorney Doug Merz.
Discussion was also held concerning a current issue with a lack of space for inmates at the jail. Sheriff Hardesty reported that a survey, being conducted on the Sheriff's website has more than 300 responses with most being in favor of adding more beds to the current facility.
Commissioners approved the purchase of equipment through a state contract to upgrade finger print procedures at a cost of $20,653.
The purchase of equipment for e-citation issuance at a cost of $12,732 was also approved. Grant funds from the Nebraska Crime Commission will be used to pay for his equipment. Mounting kits and supplies for the e-citation equipment at a cost of $2,396 was also approved.