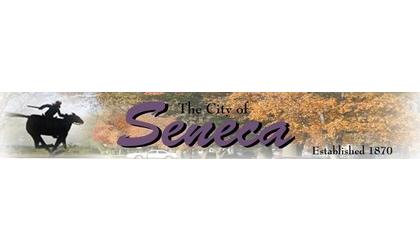 (KMZA)--The city of Seneca will use a survey service provider to gather public input on various topics.
The Seneca City Council Wednesday evening approved a proposal to use " FlashVote" to conduct the surveys.
Six surveys will be conducted over one year for a cost of $4,800.
City Administrator Tami Haverkamp said the city's Planning Commission is interested in determining public opinion regarding wind and solar energy developments, and she has other topics that would be useful.
In other business, the Council accepted the resignation of Michael Ulmer from the city Planning Commission. The Council said they are looking for someone to fill his position who lives within the three mile zoning radius of Seneca.
It was noted there has been no interest so far in filling an upcoming vacancy on the Council. 1st Ward Council member Kylee Bergstrom is resigning effective December 1st. She is stepping down because she is moving out of the 1st Ward. Anyone interested in filling her unexpired term that lives in the 1st Ward should contact city hall or Mayor Joe Mitchell by December 15