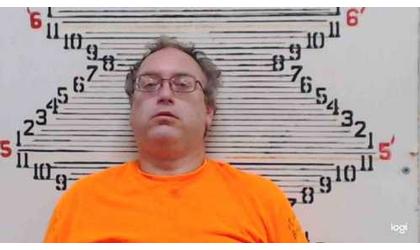 Nathaniel Culver ( Credit: Brown Co Sheriff's Office)
(KNZA)--A Fairview man is going to prison, sentenced Friday in Brown County District Court for child sex-related crimes.
According to Brown County Attorney Kevin Hill, Nathaniel Culver will serve nearly 11-years in prison, with the sentences pertaining to two victims of sexual abuse running consecutive with each other.
Once released, the 39-year-old Culver, according to Hill, "will be subject to lifetime post release supervision and lifetime registration as a sexual offender."
Culver pleaded no contest in August to amended felony counts of aggravated indecent liberties with a child and aggravated solicitation of a child. In exchange for the plea, five additional counts were dismissed.
Culver was charged in connection with alleged sex offenses against two children who were age 9 and 11 at the time the crimes were committed.
He was arrested in September 2020 following an extensive investigation by the Hiawatha Police Department, with the assistance of investigators from the Kansas Department of Children and Families, Brown County Sheriff's Office and the Kansas Highway Patrol.