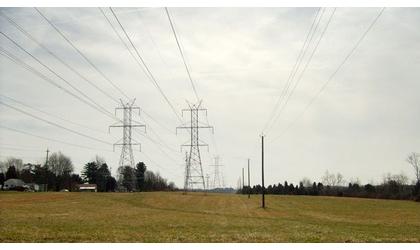 (KLZA)-- Despite some recent warm temperatures, winter storms could occur at any time.
The Nebraska Public Power District is reminding people of the dangers of downed power lines.
Winter storms can cause a few different threats to power lines including galloping and downed and floating wires.
Galloping wires occur when high winds force two adjacent power lines to hit each other, which may cause an outage. Floating wires consist of power lines that may have been broken and are blowing in the wind or are not long enough to contact the ground.
If you come upon a power line down on the ground or blowing in the wind, stay clear of the area and notify your local power provider immediately. Downed lines can have an electrical charge and are very dangerous if not handled professionally.
Motorists should never drive over a power line lying across a roadway and motorists should not try to move it from the roadway. If a power line falls on top of a drivers vehicle, the occupants should remain inside the vehicle and call for help.
If occupants are forced to leave your vehicle because of fire or other emergency, get to the edge of your vehicle and jump away from the vehicle, landing on two feet and never touching the ground and vehicle at the same time. When moving away from the are, shuffle your feet.
NPPD customers can call 1-877-ASK-NPPD or go to NPPD.com, to report an outage or damaged power line.